What is the Booking fee?
The Boooking fee covers one part of the costs that Entrio, as a ticketing agency, incurs to process the transaction, issue the ticket and allow you to enjoy the event.

Entrio charges Booking fee for every ticket purchased, for all payment methods on the Internet and at points of sale, which covers, among other things, the cost of Entrio customer support, server system maintenance, administration and other costs associated with issuing the ticket .

Booking fee amount can sometimes depend on Entrio's commercial arrangements with the event Organizer.

Booking fee is non-refundable.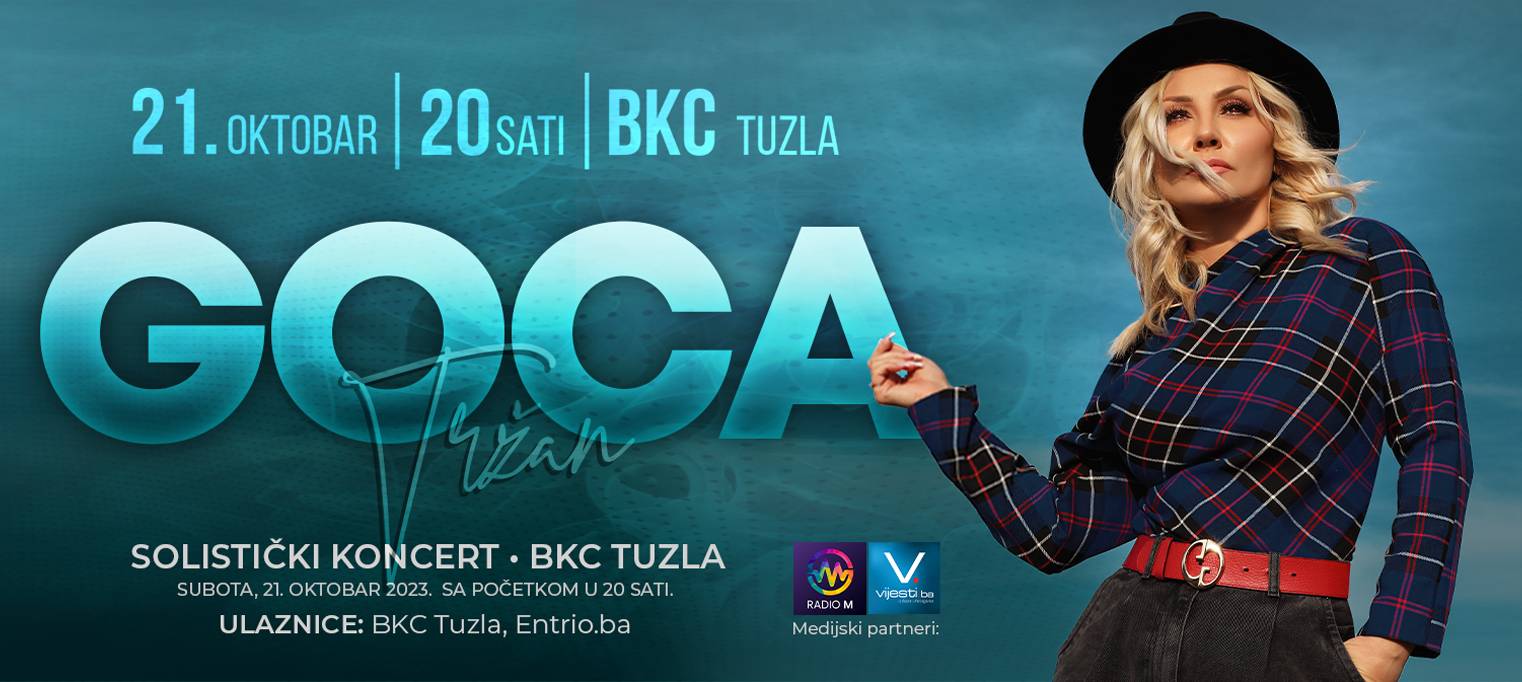 This event has ended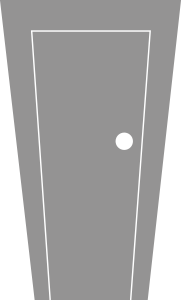 More about the event
Buy tickets for GOCA TRŽAN - za sve drage ljude, TUZLA, 21.10.2023. in BKC TUZLA, Tuzla
Pop diva Goca Tržan stiže u Tuzlu gdje će 21. oktobra održati koncert u prostoru Bosanskog kulturnog centra, s početkom u 21h.Goca se pred svoju publiku u Tuzli vraća nakon pet godina i otvoreno priznaje koliko jedva čeka taj susret.
"Jako se radujem da ponovo pjevam u Tuzli! Za Tuzlu me vežu mnoge lijepe uspomene, sjajni koncerti koje sam ovdje imala i najviše od svega, divna publika koja me uvijek lijepo dočekivala. Prošlo je previše godina, to je istina. Iza nas je nekoliko godina u kojima su nas razdvojili pandemijom.  I baš zato jedva čekam ovaj koncert. U Tuzli sam se uvijek osjećala svoja na svome. Jako volim ovaj grad!" naglasila je Goca koja koncertom u Tuzli nastavlja svoju turneju u Bosni i Hercegovini. Turneja je započela još u junu, kada je Goca nastupila u prepunom Domu mladih u Sarajevu, nastavlja se koncertom u Mostaru 19. oktobra, pa napokon i koncertom u Tuzli 21. oktobra. U Tuzli je, kaže Goca, nastupala uglavnom u klubovima, a sada joj je posebno drago da će koncert održati upravo u Bosanskom kulturnom centru.
Inače, Goca Tržan već tridesetak godina pripada samom vrhu regionalne pop scene. Vlasnica je velikih hitova "Fitilj", "Srećo nečija", "Haljina", "Žena za jednu noć", "Stoperka", "Strašilo", "1200 milja", "Bumerang", "Gluve usne", "Zagrli", "Ni na zemlji, ni na nebu" i mnogih drugih popularnih pjesama koje vole sve generacije publike, a predstojećim koncertom najavljuje i svoj novi album.
Poznata po svom moćnom vokalu i energičnom scenskom nastupu, Goca Tržan u Tuzli sprema  koncertni spektakl za koji će se bez sumnje tražiti karta više.